Thank you for your support!
Shooting a video, taking pictures, or just casually filming anything that you want is possible with a good and capable camcorder. A decent camcorder can let you get the type of photos and films that you want.
If you are a beginner who just wants to try your hand in videography and photography, or if you are a professional looking for a camcorder that won't stretch your budget, then you can choose from the top camcorders under 400 dollars. They get the job done without the expensive price tag.
Our Best Camcorder Under $400 Reviews
Searching for a suitable and compatible camcorder for your needs can be exhausting and overwhelming, with so many brands and models to choose from.
If you are on a tight budget, the best camcorders under 400 dollars are a good option for you to consider. We have listed some incredible camcorders that will meet both your needs and your budget.
Best Overall Camcorder Under 400: Ordro 4K Camcorder
The Ordro 4K camcorder is an optical zoom camcorder that lets you zoom in and out of your subject without affecting the pixels. It ensures that the images are sharp whether you focus on the subject completely or not. You can also focus on subjects that are of a certain distance.
With its 5MP CMOS sensor, you can easily capture 4K pictures with its impressive capture speed and its fast image processing so you can take 24MP images and 2880×2160 24FPS videos.
The camcorder has an LED light composed of 96 light bulbs that gives light when you need to take a picture of your subject or film them in a low-lit place, something that the Lincom Tech does not have.
The built-in microphone can accurately pick up any sound, remove noise during recording and ensure clean audio.
The camcorder is also equipped with a 2 in 1 HD wide-angle lens. The macro lens can be used for close-ups of very small subjects such as insects, plants and more. It also has a lens hood that blocks too much light and it protects the lens from damage. It also ensures good colors and contrast on pictures. With its Wi-Fi capability, you can stream straight to your social media accounts.
However, it does not come with a touch screen capability, so when you operate the camcorder it needs to be done manually. Also, its battery life is not that long, as it only lasts for 2 hours, unlike the Lincom Tech that can last for 4 hours.
Pros:
Built-in Wi-Fi for immediate stream online.
Comes with a lens hood to prevent lens damage.
Cons:
Short battery life.
No built-in memory.
Best Camcorder With Touch Screen Under 400: Lincom Tech 4K Camcorder
The Lincom Tech camcorder can deliver clear pictures at 48MP and a clean video at 30 frames per minute. With its 3-inch HD touch screen, you can easily operate the camcorder. You can also move the touch screen up to 270 degrees so you can take pictures from different angles.
The camcorder comes with a lens hood too and it prevents any lens flare from happening and it protects unexpected shock or bumps in order to ensure good colors in your pictures.
The camcorder has an external microphone that ensures audio is clear and stable. The battery life can last 4 hours. It comes with a stabilizer that lets you vlog easily while recording, something that the Rosdeca does not have.
You can even connect the camcorder to your computer via a USB cable and just choose the PC camera option. The feature is very helpful especially when you are doing live streaming or if you are making video calls. If you connect it to a TV, you can display the video on the screen so you can easily share your videos with other people.
However, it does not have Wi-Fi capability that lets you livestream on your social media accounts, unlike the Ordro 4K camcorder. Also, it has no built-in memory, you will need to get a separate memory card.
Pros:
The camcorder can be connected to a TV or a PC.
Built-in microphone for clear audio.
Cons:
The camcorder does not have Wi-Fi feature to stream online.
No built-in memory, you will need to buy one to store your files.
Best Camcorder With Night Vision Under 400: Rosdeca 4K Camcorder
The Rosdeca 4K camcorder can take very high quality videos. The camcorder adopts a 13.0MP sensor and it boasts of 48.0M maximum pixels. It supports 16x digital zoom and pause function for easy filming. It comes with 2 rechargeable batteries and you can continue recording your videos while you charge the camcorder so there is no interruption.
The 3-inch touch screen can tilt up to 270 degrees which is useful for vloggers. Its external microphone adopts X-Y stereo pickup technology which removes noise and changes the sound quality to a better one.
The 4K camcorder is equipped with infrared night light so you can confidently film even in the dark. The camcorder can last up to 4 hours straight.
The Wi-Fi connectivity and the time-lapse photography lets you control the camcorder through your other devices up to 10 feet away, a feature that the Lincom Tech does not have. You can browse pictures or download your files from the camera to your smartphone or your tablet. You can also share the files faster and easier.
However, it does not come with an autofocus function so you will have to keep your subjects close. Also, it does not have a stabilization system unlike the Ordro camcorder, so too much movement will affect the video quality.
Pros:
The camcorder has Wi-Fi technology that you can use to transfer data faster.
Comes with PC mode so you can connect the camcorder to your computer.
Cons:
No autofocus function, you will need to get close to the subject to get a better shot.
No stabilization feature, video may be distorted if the camcorder shakes.
Features to Consider in Camcorders Under 400
Camcorders under 400 may sound too good to be true, and you may think that there are areas that may have been compromised because of its budget-friendly rate.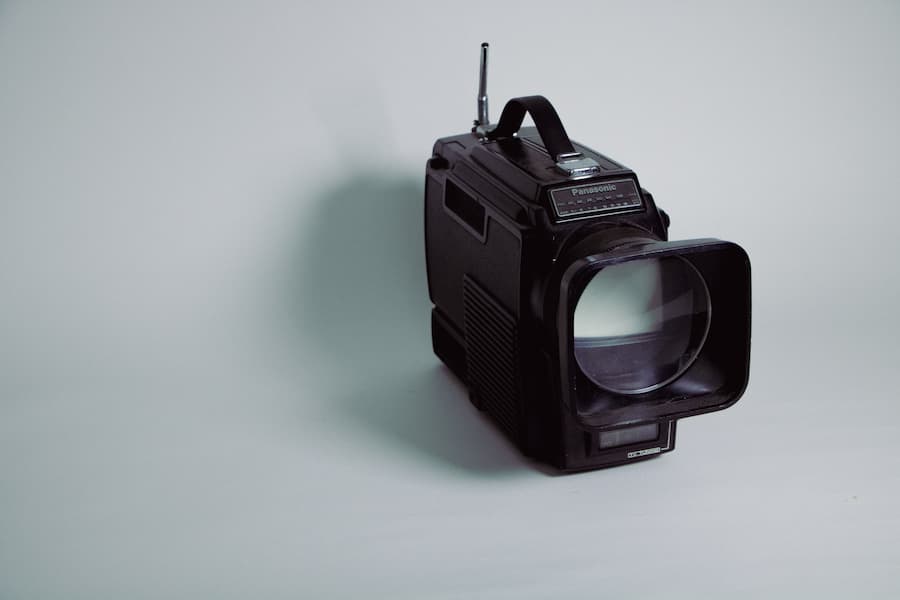 Luckily, there are features that you can get on the best camcorders under 400, and you can check on them before you purchase one for yourself.
| | | | |
| --- | --- | --- | --- |
| | Wi-Fi Connectivity | Battery Life | Built-In Memory |
| Ordro Camcorder | Yes | 2 hours | No |
| Lincom Tech Camcorder | No | 4 hours | No |
| Rosdeca Camcorder | Yes | 4 hours | Yes |
Wi-Fi Connectivity
As a photographer or videographer, being able to transfer your videos and images easily is one of the most important features that you must look for in a camcorder. With Wi-Fi connectivity, you can transfer your file even with the absence of USB cables. You won't have to do things manually if your camcorder has this feature.
The Ordro Camcorder and the Rosdeca Camcorder are equipped with Wi-Fi connectivity for wireless transfers.
Battery Life
Most of the filming and photoshoots happen outdoors, which is why you need a camcorder that can match your busy schedules. A camcorder that can run for hours will help you capture all of the images and videos that you want within the day.
You can get the Lincom Tech Camcorder and the Rosdeca Camcorder as they have a 4-hour battery life which can last you a morning or an afternoon shooting and filming.
Built-In Memory
A camcorder with a built-in memory lets you store more files. The built-in memory automatically stores your pictures and images, and if you need more storage then you can add an SD card.
If you wish to have a camcorder that already has a built-in memory, you can get the Rosdeca Camcorder.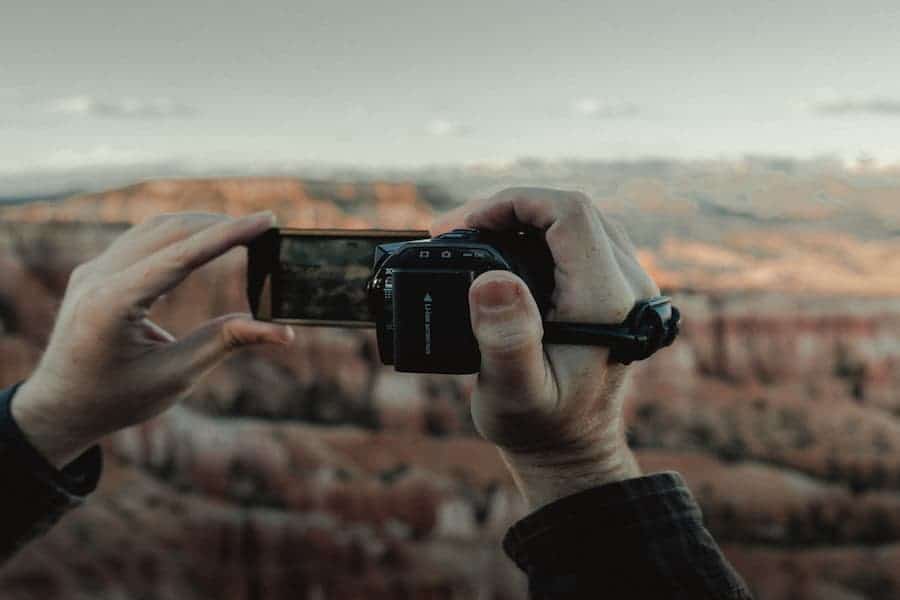 Frequently Asked Questions
What Is the Average Price of a Camcorder?
A compact camcorder can record and store your files to the built-in memory or in flash memory card, in either high definition or HD, or standard definition or SD. The normal cost of this type of camcorder is $50 minimum to $800 maximum. The basic camcorder has a single and low resolution sensor, automatic exposure, automatic focus, and an LCD screen.
A MiniDV camcorder for a standard definition model costs $125 minimum to $400 maximum. These types of camcorders are usually easy to use and it allows you to record and store videos and images, even though the MiniDV tapes are a bit difficult to find. Mini-DVD camcorders, on the other hand, use disks and can be used for home video recording and business recording. They cost $200 minimum to $800 maximum.
The hard-disk drive or HDD camcorders transfers files to a built-in memory, this enables you to do long recording times and its compact design lets you bring it with you easily anywhere. You will need an external hard drive so you can archive files. The HDD camcorder costs from $200 minimum to $800 maximum.
Are There Additional Costs in Purchasing a Camcorder?
Purchasing a camcorder means you also need to purchase accessories. There are additional costs on top of your camcorder price. For example, a bag that is used to protect your camcorder costs around $10 to $500 depending on the brand and quality. The tripods for stabilization cost from $10 up to $200, depending if you want one for a professional level or as a beginner.
The MiniDV tapes cost $3 while the MiniDVD-R disc costs at least $1. An additional SD card costs around $30 up to $100 as this depends on the capacity and format. Make sure that you buy the right memory card. Installing an advanced video editing software will cost you $50 minimum to $2,000 maximum.
Conclusion
Getting a camcorder does not have to cost you more than you are willing to pay. If you are on a tight budget but you need a camcorder, then you can purchase the best camcorder under 400.
The camcorders on our list have all of the features that you need in the device without you having to break the bank.