Thank you for your support!
When starting out in photography or upgrading from a smartphone camera, many buyers opt for pocket-friendly cameras. There's no harm in that, except that it's often difficult to balance between affordability and quality especially when it comes to DSLR shooters. So, we did the heavy lifting for you and researched the best DSLR camera for under 600 dollars for you.
Our Top DSLR Camera Under $600 Reviews
We've identified three affordable DSLR cameras you can buy if you are just starting out or operating on a budget. We factored in such features as resolution, shutter speed, and ISO range to come up with the best options.
Canon EOS 4000D
This Canon EOS 4000D uses an 18-megapixel sensor that is good enough even for large format prints. With the option for manual and autofocus, the camera suits both beginner and experienced photographers. You can also share your photos and videos via its inbuilt Wi-Fi connectivity, which adds to its versatility and flexible features.
The camera only weighs 3 pounds making it adequately lightweight to carry around. If you intend to shoot a video, the Canon EOS 4000D would be a great pick since it can record 1080p video easily. That's in addition to the fast shooting speed of up to 3 frames-per-second.
Besides being lightweight, the camera includes more accessories than the other cameras in this guide. These make it suitable for both indoor and outdoor real estate photography. The extras include a comfortable neck strap, lens-cleaning cloth, and a UV filter to protect the lens.
What We Like
Wide enough ISO range for shooting in different light conditions
Decent shooting speed
Comes with an array of accessories
Full HD resolution
What We Don't Like
Panasonic LUMIX FZ80
The Panasonic LUMIX FZ80 is as small and lightweight as the Olympus OM-D E-M10 Mark IV but with more advanced features. This makes it a good choice if you are a frequent traveler. The camera only weighs 1.3 pounds and measures 4.69 by 5.13 by 3.71 inches. That also makes it suitable for situations that involve extended hours of taking pictures.
You get to shoot with an 18.1 sensor when using the camera. That means clear pictures in different conditions, including low light. Additionally, you can use it to record videos of up to 4K resolution, which is high enough to capture crisp moments.
When it comes to usability, the cameras offer a high-resolution view-finder that allows you refined shooting. You also get to choose between cable and wireless transfer of pictures or videos with the built-in Wi-Fi system.
What We Like
Compact and lightweight for use on the go
Easy to operate and beginner-friendly
Includes a 60X zoom lens for better quality
What We Don't Like
Offered with fewer accessories compared to other cameras
Olympus OM-D E-M10 Mark IV
If you are looking for a small, lightweight, and affordable camera, you may want to consider the entry-level Olympus model. The camera features a 20-megapixel sensor that will shoot stunning photos and up to 4K video at 30 frames per second. With an inbuilt image stabilizer, this camera is great for outdoor photography to reduce blur.
It has a flip-down and packs an easy selfie screen; two features that make it classy even with the affordable price tag. The selfie mode also means you have a camera that suits real estate vlogging or social media photography best.
You can use this camera with a broad range of lenses, making it more useful than most entry-level DSLR cameras. It offers auto mode shooting which is also flexible enough to offer several scene choices. The camera doesn't use Wi-Fi. Instead, you get to transfer photos via Bluetooth or cable.
What We Like
Large enough sensor for detailed photos
Small and lightweight for portability
Built-in image stabilizer for reduced blur
What We Don't Like
Not adequately weather-resistant
No Wi-Fi for wireless photo transfer
You can also take a look at our other review articles:
Features to Consider in a DSLR Camera Under $600
DSLR cameras are usually expensive so getting one that has a good balance between price and functionality might be tricky. However, when you factor in such features as size, resolution, shutter speed, and ISO range you might be able to strike a good balance.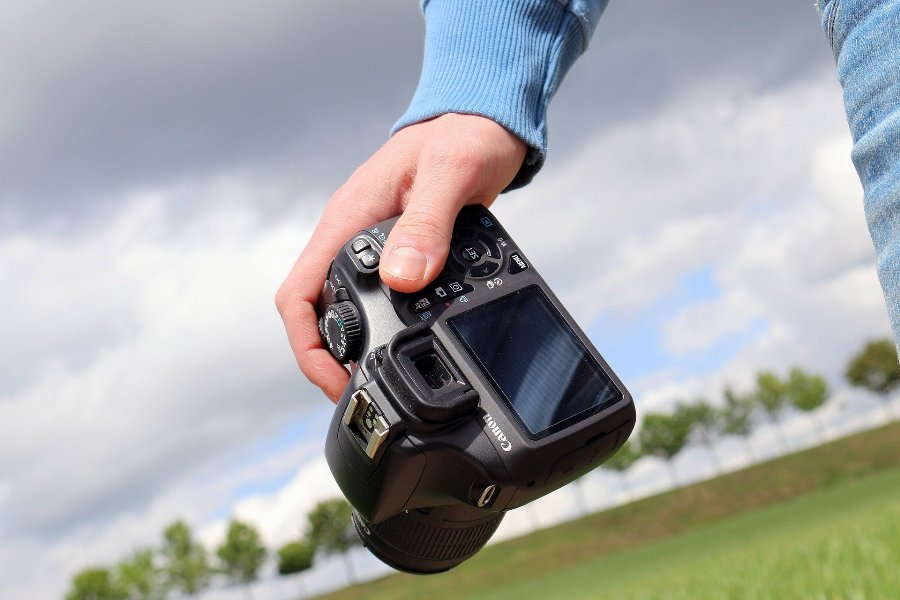 Camera Size and Weight
If you need a camera to use on the go, moving from one property to another, you may want a unit that is lightweight enough to be portable, or compact enough to fit in a small space such as the Panasonic LUMIX FZ80.
You can also choose other features over the size and weight attributes, especially if you are buying a camera that you will not be carrying around most of the time. Otherwise, go for a camera whose size and weight are moderate, as most DSLR cameras are known to be bulky.
Resolution
The camera resolution (usually indicated as megapixels) is a topic many first-time buyers find confusing. Contrary to popular belief, higher megapixels do not always translate to a better or higher quality camera.
Instead, consider how you intend to use your photos. For large prints, it's more advisable to go for higher megapixels such as those of the Canon EOS 4000D.
Sensor Size
There are many advantages to using a camera with large sensor size. Large sensors pack more information, making shots more detailed and easier to improve.
The benefits of sensor size become more pronounced when shooting in bright light or extremely low-light conditions. The larger sensor produces more clarity in the images than the small sensors.
Type of Lenses
Most budget DSLR cameras come with a single zoom lens while others have an additional zoom lens. Twin lenses provide more value for money and are convenient in different shooting conditions.
The extra lenses of budget cameras are typically contained in plastic casings. That should not put you off, though. What matters most is the performance of the lens.
Besides, plastic housings make the lenses lightweight. However, ensure that they are rugged enough to withstand damage.
Shutter Speed
This refers to how long a camera shutter remains open to expose the camera sensor to light. Shutter speed is usually useful when photographing moving objects such as sports scenes.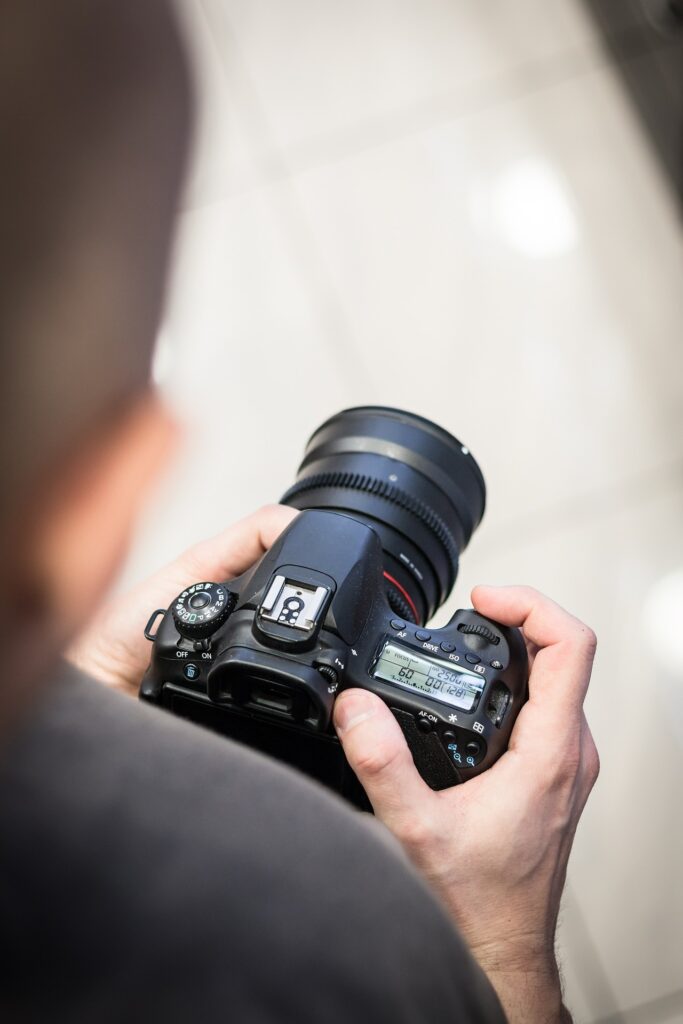 As a rule of thumb, choose a budget DSLR camera that offers a moderate shutter speed; not too high and not too low. If too high, there will likely be more noise in the image. Too low, and you will have to deal with blur most of the time.
ISO Range
A camera's ISO range is a setting that can brighten or darken a photo. The wider the ISO range, the brighter your photos become.
You, therefore, need a higher ISO number if you will be using your DSLR camera in a dark or dimly lit environment.
Conclusion
Budget DSLR cameras are an excellent choice when purchasing your camera on a budget. However, getting an affordable DSLR camera with good functionality might not be easy. Hopefully, this guide will help you find the perfect fit for your photography needs.