As an Amazon Associate we earn from qualifying purchases.
The Canon Rebel T6 is one of the most powerful cameras you can get. The camera is even more powerful when you get the right lens for it. That is why we prepared this guide to help you find the best lens for a Canon Rebel T6 camera.
Our Top Canon Rebel T6 Lens Reviews
After doing some research and factoring in such features as compatibility, aperture, zoom, and focus options, we have identified the following lens to be the best options for Canon Rebel T6.
Brand
Canon EF 50mm f/1.4 USM Lens
Sigma 30mm f/1.4 Art DC HSM Lens
Canon EF-S 18-135mm f/3.5-5.6 IS STM Lens
Product
Brand
Canon EF 50mm f/1.4 USM Lens
Product
Brand
Sigma 30mm f/1.4 Art DC HSM Lens
Product
Brand
Canon EF-S 18-135mm f/3.5-5.6 IS STM Lens
Product
Canon EF 50mm f/1.4 USM Lens
The Canon EF 50mm f/1.4 USM Lens is popular with most photographers especially those using the Canon Rebel T6. It is relatively small and lightweight making it a great pick if you are a travel photographer with Canon Rebel T6. 
With a focal length of 50mm and f/1.4 maximum aperture, the lens brings a combination that allows you to take sharp photos in low light. The 8-blade aperture also provides a range of image options, including the photographer's favorite "bokeh" effect.
The autofocusing is achieved using a tiny, silent motor that offers a smooth movement for exceptional performance and videos that are free from unwanted noise. Additionally, the lens provides a manual override for users who do not want to use the autofocus capability.
However, like the Sigma Art Lens, it does not have image stabilization which means you might need the additional weight of a tripod while traveling with it.
What We Like
The compact and lightweight design
The full-time override for the focus
The large aperture for low light shooting
What We Don't Like
Offers no inbuilt image stabilization (will need to be used with a tripod).
Canon EF 50mm f/1.4 USM Standard and Medium...
Standard focal length 50 millimeter lens is effective in a multitude of shooting situations and...
Elements/Groups: 7/6, Diaphragm: Blades 8, Filter Thread: Font 58 millimeter. Minimum focusing...
An f/1.4 maximum aperture provides clear imaging in low light situations and shallow depth of field
Sigma 30mm f/1.4 Art DC HSM Lens
There are a number of features that make the Sigma Art lens ideal for your Canon Rebel T6. First, it's a wide-angle lens that lets you photograph large scenes with plausible results. The large f/1.4 aperture is useful when shooting in dim light, while the autofocus feature frees you from having to labor with the controls. 
In terms of design, the lens stands out from the others with its professional look. The body is a smooth, metallic texture and small enough to qualify as a compact lens. Furthermore, it comes with a protective hood that prevents light from the sides from interfering with the image quality.
Another great thing about the lens is the fast and smooth autofocus for classy and professional images. Weighing only 435g, the lens is lightweight enough to be portable and easy to use. It's also won't be hard to carry around.
What We Like
Large enough aperture for low light shooting
Small and lightweight enough for portability
Smooth and precise autofocus
Wide 50.7° angle of view
Compact construction
Protective hood
What We Don't Like
Does not offer image stabilization
Not adequately weatherproofed for harsh environments
Sigma 30mm F1.4 Art DC HSM Lens for Canon
Offering the bright F1.4 aperture and an angle of view extremely close to that of human vision
Macro Focus Range : 0.30 m, Focal Length : 30 mm
Placed under the Art category, this large-aperture standard lens with an angle of view equivalent to...
Canon EF-S 18-135mm f/3.5-5.6 IS STM Lens
The Canon EF-S is another zoom lens that suits the Rebel T6 in many ways. With a focal length of 18mm to 135mm, it provides a range of options for both close and distant subjects. It also offers a wide view angle at 74 degrees, good enough to capture whole scenes and without lost details. 
Unlike the Canon EF and Sigma model, the lens uses an effective image stabilization system that lets you shoot in a handheld mode without the worry of motion blur affecting image quality. You will find this feature pretty useful, considering that the lens uses a small aperture that makes motion blur more likely to occur.
In addition to stabilization, the lens features easy-to-use focusing rings. This provides smooth performance for both the lens and your Rebel T6 camera. Other than the mentioned performance features, one of the things that strike you in the lens is its design. Despite being the zoom type, it's amazingly lightweight and only weighs about 480g.
What We Like
The lightweight build makes it easy to travel with
The image stabilization system (not need to use a tripod)
Easy to use controls
Decent zoom capabilities
What We Don't Like
Canon 50mm EF f/1.8 STM Lens
The Canon 50mm EF f/1.8 STM Lens is not only affordable but also packed with useful features. It offers fast and silent autofocus, which makes it suit different photographing requirements, including videos. When combined with the f/1.8 aperture, the autofocus allows sharp images in different environments and times of the day. 
The lens uses 7 round blades. These allow you a range of options in different shooting conditions while bringing out a stunning "bokeh" effect. Besides the aperture options, the lens offers a wide enough angle of view. You will photograph large buildings and crowds with ease, among other scenes.
If you are looking for a lens that you can bring along on your trips, the Canon EF would be a great pick. It's compact enough to fit in your accessory bag and small enough to mount on your Rebel T6 camera all day long. In a nutshell, the lens fits an array of photographing conditions, including low light and large subjects.
What We Like
The quick and silent autofocus system
The small and lightweight design
The 7 blades that make blur smooth and artistic
The wide aperture for low light conditions
What We Don't Like
The focus system is not fast enough
Canon EF 50mm f/1.8 STM Lens
50 millimeter focal length and maximum aperture of f/1.8
Great for portraits, action, and nighttime photography; Angle of view (horizontal, vertical,...
Minimum focusing distance of 1.15 feet (0.35 meter) and a maximum magnification of 0.21x
Tamron SP 70-200mm f/2.8 Lens
The Tamron SP 70-200mm f/2.8 zoom lens suits users who are looking to shoot professional portrait photos. The zoom is excellent with a "bokeh" effect that makes subjects stand out. These two features make the lens most suitable for situations that involve photographing far away scenes.
The lens also offers compatibility with a teleconverter. That means many things, among them the ability to enhance the reach of the lens. This feature is useful in situations where you want a better telephoto performance than what this lens offers.
Another notable feature is the optical stabilization that the lens comes with, just like the Canon EF-S. This assures you of sharper images without the imperfections of motion blur. The build of the lens is also appealing; it has a sturdy construction that allows use in tough outdoor situations.
The camera also has a robust construction that makes it durable and safe to use in a range of environments without jeopardizing the quality of the lens. However, the lens is not as lightweight as the Canon EF with makes it unfit for travel photographers.
What We Like
The robust construction
The inbuilt image stabilization
Ability to be used with a teleconverter
What We Don't Like
It's somewhat heavy, therefore, not good for traveling with.
Tamron SP 70-200mm F/2.8 Di VC G2 for Nikon FX...
VC performance is 5 stops (VC mode 3) and offers three modes optimized for different shooting...
MOD reduced to 37.4" (1:6.1 max. mag. Ratio). Angle of view (diagonal): 34°21' - 12°21'(for...
Lightweight and easy-to-hold tripod mount is compatible with an Arca-Swiss style quick release plate
Features to Consider With Lenses for Canon Rebel T6
Buying a lens for your Canon Rebel T6 is easier if you know what to look out for. That way, you will get what fits the camera and what appeals to your preferences. Here are the things to consider.
Prime vs Zoom
A camera's lens is usually either prime or zoom. Prime lenses use a fixed focal length. They also only have a single maximum aperture. A zoom lens, on the other hand, offers a variable focal length obtained from moving it back and forth. As a result, they provide a second maximum aperture at the wide end.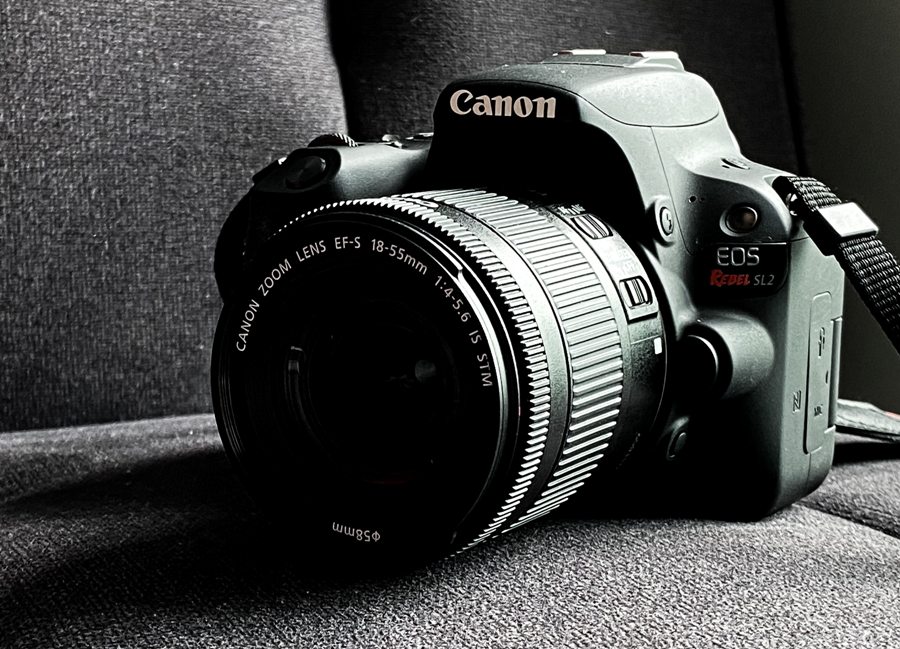 Prime lenses are easier to use and small enough to make them portable for travel photography. They also have wide apertures and let in more light. On the downside, they provide fewer options when it comes to photographing distant scenes. You have to get closer, which is not always possible.
Focus Options
Most often, a lens will have both auto and manual options. A few, especially the low-cost models, only offer manual focus. It's usually better to purchase a lens that offers both. These usually come with an overrides switch on the side that lets you choose the feature to use.
Autofocus is more desirable. However, that's only if it has the right qualities. Some autofocus systems use slow and noisy motors that water down the usefulness of the feature. You want your lens to provide a fast and quiet AF system, which boils down to the type of motor.
Camera Compatibility
Lenses are normally designed for use with specific cameras. Typically, there will be lenses for full-frame cameras and those meant for smaller sensors. Using the right lens for your Canon Rebel T6 means better combinations for different features such as focal length and other capabilities.
Canon lenses will usually be usable with your Rebel T6. However, their different features should determine the type to use with the specific camera. The cost, too, since a lot depends on your budget. The lenses in this review make a good starting point.
Maximum Aperture
This feature is always mentioned in the lenses' name. It indicates the extent to which the lens opens to let in light, and determines image quality in different ways. A wide aperture allows more light to reach the sensor and lets you shoot in poor light. It also makes isolating subjects in a scene much easier.
A lenses' aperture is normally indicated as f/, which is the ratio of its focal length to the size of the opening that lets light through. It's important to note that a higher number doesn't mean a wide aperture. Instead, it denotes a smaller one. An F1.4 aperture, for example, denotes a larger aperture than that indicated by an f/3.5 or higher number.
When buying your lens, determine what will work for you, and usually choose a wide enough aperture. Zoom Lenses are more likely to suffer motion blur. However, their design only allows smaller apertures. Select yours wisely.
Number of Blades
Cameras use several blades arranged in a circle to control the size of the ending for light, also known as the diaphragm. These blades move to increase or decrease the size of the opening (aperture, thereby altering the amount of light that reaches the sensor.
The number of blades determines how smooth the blurred or out-of-focus regions will be, popularly known as the "bokeh" effect. More blades mean better results and are more desirable. When indicating a lenses' features, manufacturers usually indicate this number, especially if high enough to be useful.
It's also important to understand that rounded blades offer better performance. When choosing your lens, look out for their mention in the features. Your images show a smoother "bokeh" effect. Such lenses are normally more expensive but worth the extra cost.
Weight and Size
This is one of the most important considerations. A heavy lens will be difficult to carry around. If your photography is mostly outdoors and for long hours, we recommend choosing a lightweight lens. A lighter unit is also advisable if your use of the camera is mostly in handheld mode.
In addition to weight, size matters when choosing a lens for your Canon Rebel T6. This is important when using your camera for travel photography or on the go. In these situations, you want a product that you can store in small spaces.
Lens Coatings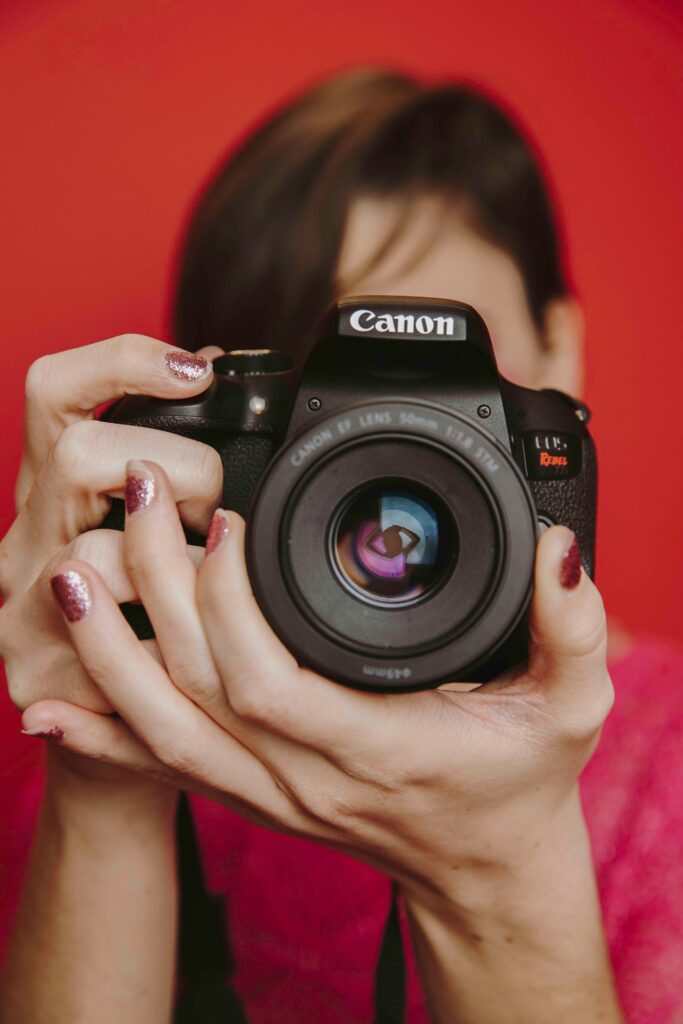 Different lenses use special coatings to improve the picture quality. That doesn't mean a lens that lacks the coating is inferior. However, its presence indicates an intent by the manufacturer to improve quality. Besides, coatings enhance the performance of the specific lenses to a certain degree.
Most lenses on the market use low-dispersion coatings that help remove aberrations from images. Some use elements that effectively eliminate chromatic aberrations, making photos sharp and professional-looking. In most cases, the coating means doing away with some design features and a compact, lightweight lens.
Additional Accessories
Different manufacturers offer their cameras with various accessories. These may serve to protect the lens, make it more usable, or act as storage when not actively using the camera. Common ones include lens hoods, carry pouches, and more.
More accessories mean more value for your money. However, ensure that what comes with the particular lens fits it. Using some accessories can cause a lenses' performance to drop.
Incorrect size of a protective hood, for example, could mean the opposite of what it's supposed to offer and unwanted shadows around images.
Other Important Features
Some features may not come out as significant when selecting a camera lens. However, that doesn't mean doing away with them. They still have a noticeable impact on the type of lens to use with your Rebel T6. Check them out.
Lens version: Instead of making new lenses, manufacturers often choose to improve existing models. An upgrade means better features. Consequently, the performance of the new version is bound to be better than that of its predecessor. Check for new versions when buying yours.
Image stabilization: Image stabilization in a lens makes it more versatile and helps reduce motion blur. That may mean additional costs since such lenses are expensive. It's worth the cost, though, especially if the use of the camera involves handheld exposures.
Zoom Lock: This is crucial when using a telephoto lens. It prevents the lens from moving out of position due to gravity- and distorting the set focal length. This usually happens when you point your camera downward.
Weather Resistance: This consideration largely depends on where you intend to use your camera. For harsh environments, you would want to choose a weather-resistant lens. These lens types feature a sealed body that does not let in water or dust and resists other forms of damage.
Conclusion
The right lens for your Canon Rebel T6 means its better performance. That, in turn, translates into better and more professional photos. When choosing yours, consider the advice provided in this buying guide. You want the best lens out there, which calls for adequate research on the features to look out for.