As an Amazon Associate we earn from qualifying purchases.
In portraiture, you need to emphasize the subject's whole body while also capturing the personality. However, finding the right lens for a portrait shoot can be tricky since it falls somewhere between prime and wide-angle lenses. In this article, we will reveal and discuss the best lens for full body portraits.
Our Top Lens for Full Body Portraits Reviews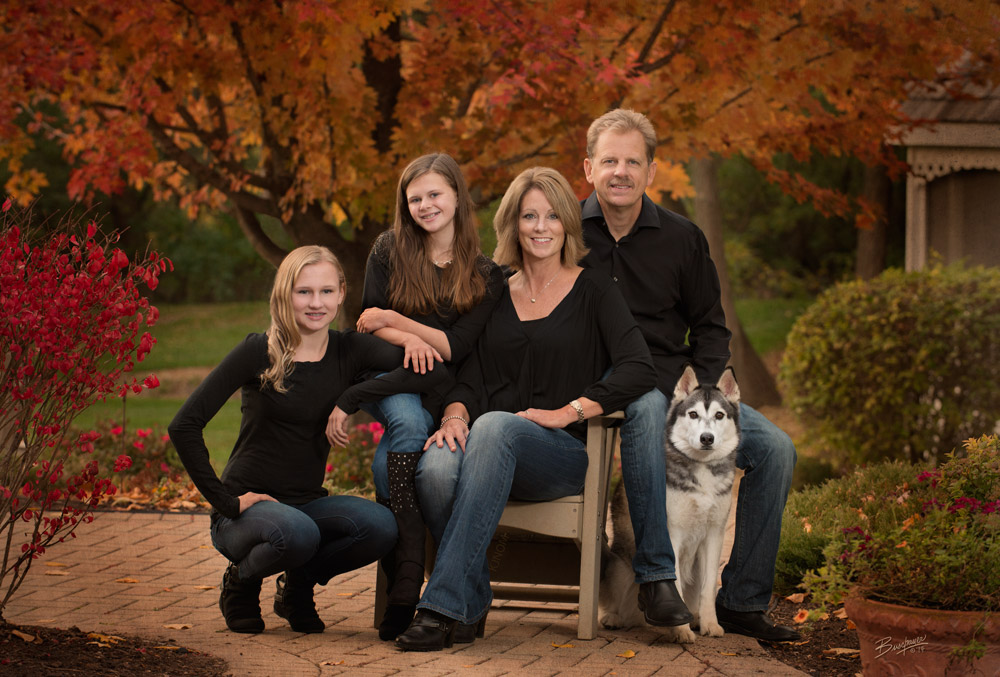 Considering wide aperture, focal range, and quick autofocus, the Canon EF 24-70mm f/2.8L II USM is the best lens for full body portraits. It can produce dreamy bokeh to highlight the subject, even if more than one person is in the frame.
Shooting full body portraits require technique. Since portrait photographers have varying styles, we're also presenting more lens options to suit your preference.
Brand
Canon EF 24-70mm f/2.8L II USM
Nikon AF-S FX NIKKOR 24-70mm f/2.8G ED Zoom Lens with Auto Focus
Product
Brand
Canon EF 24-70mm f/2.8L II USM
Product
Product
Brand
Nikon AF-S FX NIKKOR 24-70mm f/2.8G ED Zoom Lens with Auto Focus
Product
Canon EF 24-70mm f/2.8L II USM
The Canon EF 24-70mm f/2.8L II USM is one of the most popular and used lenses for portraits. It has a versatile focal length, ranging from wide-angle, prime, and standard zoom. This makes it a reliable lens for family portraits, as you can easily adjust the frame to capture the subjects' whole bodies.
The extra low-dispersion dispersion (ED) glass is among its most beneficial features. Color fringing produces unwanted color distortion along the edges of the subjects in a photo. The ED element reduces the fringing levels, resulting in sharper full body portraits with better contrast.
Despite having the same focal range as the NIKKOR 24-70mm, this portrait lens is 0.66 pounds lighter. This makes the Canon 24-70mm very portable, letting you carry it from one location to another with ease.
You may encounter some vignetting when shooting at the long end. However, you may avoid this since you'll most likely use the wider end for full body shots. In any case, it's fairly easy to fix vignetting post-processing.
Pros
Includes high-speed CPU and AF algorithms that ensure a silent and fast autofocus.
Impressive flare resistance due to the ED glass.
Cons
It lacks image stabilization, although you can counter this using a tripod.
May produce some vignetting around 50-70mm.
Canon EF 24-70mm f/2.8L II USM Standard Zoom Lens
24 70 millimetre focal length, 38.4 112 millimetre equivalent focal length on Canon APS C cameras
F2.8 constant maximum aperture; F22 minimum, ring type ultrasonic type AF motor with full time...
82 millimetre filters, closest focusing distance: 0.38 meter/1.25 feet
Sony FE 85mm f/1.8
The Sony FE 85mm f/1.8 is also among the best lenses for full body portraits due to its sharp and reliable autofocus function. It combines a wide and responsive focus ring and large aperture in a lightweight body.
With an f/1.8 maximum aperture, this portrait lens has a 35.71% wider aperture at a minimum focal length than the Canon 24-70mm. You can be sure of getting a beautiful background blur for a full-body portrait.
As a general rule in portrait photography, the shutter speed should be higher than the focal length. Since this lens has 85mm, you can shoot using a faster shutter speed without increasing ISO values. In effect, your full body portrait appears sharp with little to no background noise.
The downside is that, unlike the zoom lenses, the Sony 85mm doesn't offer an adjustable zooming view. This means you may have to readjust your shooting position most of the time to find the perfect angle and composition.
Pros
Uses ED glass element for corner-to-corner sharpness.
Nine aperture blades provide strong bokeh.
Cons
Lacks image stabilization.
May struggle slightly in low lighting, although you can fix this with an external flash.
Nikon AF-S FX NIKKOR 24-70mm f/2.8G ED
The Nikon 24-70mm f/2.8 lens is another top-notch choice for full body portraiture because of its fixed aperture and long-range zoom. When you're usually doing on-location portrait shoots, the challenge is that circles or flares would appear in the image as light reflects within the camera lens.
While these are unintended reflections, your shots would have blown out highlights. This lens uses Nano Crystal Coat to cut refraction and significantly lessen flares.
Despite having a shorter minimum focal length than the Sony 85mm, it does have an 85-degree wider maximum angle of view. With a wide-open aperture, you no longer have to worry about using this lens in low-light surroundings because it works well in dark environments.
This lens can deliver quick, wide-angle to medium telephoto zoom and edge-to-edge sharpness in images. The inclusion of an internal focus allows the lens to provide silent and fast autofocus without altering its length.
Pros
Weather-sealing lets you do portrait photography even in extremely cold or very dry environments.
A wide-open aperture of f/2.8 isolates the subject easily to create a soft out-of-focus background.
Cons
May produce some barrel distortion at 24mm.
The lack of a vibration reduction feature makes shooting at slower shutter speeds challenging.
Canon EF 50mm f/1.2L
Whether a beginner or expert photographer the Canon EF 50mm f/1.2L lens is also among the best lenses for full body portraits. With its high optical quality and amazing bokeh, this is the go-to lens for capturing whole body images.
Its ultra-large aperture lets you create a soft background blur and a narrow depth of field. This enables you to highlight the whole bodies of the subjects, making their outlines more prominent and the colors more vivid.
While it has a 17-degree wider maximum angle of view than the Sony 85mm, this also makes the Canon 50mm weigh heavier than a medium-telephoto portrait lens.
Equipped with a Super Spectra Coating, this lens will restrain ghosting and flare from captured images. In addition, this lens is perfect for outdoor photography because it resists any harsh weather, such as rain.
Pros
Stepping motor provides continuous move servo for films and reduced noise.
The front element doesn't rotate, so you can use polarizing filters to reduce the glare on the subject's skin.
Cons
You need adapters to attach this lens to some cameras.
Fixed focal length means you'll need to continuously move further away or near the subject for proper framing.
Canon EF 50mm f/1.2L USM Lens (1257B002) + Filter...
Bundle Items Includes: 1 x Canon EF 50mm f/1.2L USM Lens, 1 x 72mm 3 Piece Filter Kit, 1 x Pro Sling...
Clearly distinguished by its bright maximum aperture, the Canon EF 50mm f/1.2L USM is a...
A Super Spectra coating has also been applied to limit flare and ghosting and promote greater...
Features to Consider for Lens For Full Body Portraits
You'd want to buy a versatile lens that can help you achieve the necessary effect in portrait photography. These are important criteria in picking a camera to give the best full body shot.
Aperture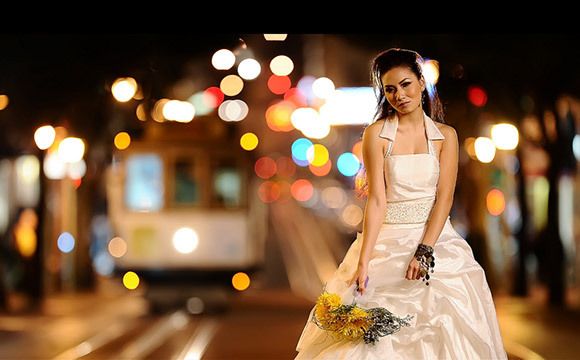 You should consider the bokeh effect if you want to capture sharp images with blur background. Of course, in most full body portraits, the background is always blurred, where the bokeh effect comes into play.
You don't want to do this with editing software as it cannot be compared to the effect from a specialized lens. A much wider aperture will capture images with a lower field of depth.
The Canon EF 50mm has the widest maximum aperture of f/1.2, whereas the Sony SEL85F18 85mm uses f/1.8. The Canon EF 24-70mm and Nikon FX 24-70mm both use f/2.8, which is still a good spot for a full body portrait, especially in natural light.
Type of Lens
Selecting an excellent focal length depends on the room you want to use to capture your subjects and the number of people you want to capture.
Prime lenses usually contain fixed focal lengths, like the Sony SEL85F18 85mm and Canon EF 50mm. They make up by offering much wider apertures that gather more light to produce evenly-exposed full body portraits.
On the other hand, zoom lenses such as the Canon EF 24-70mm and Nikon AF-S 24-70mm allow portrait photographers to capture a wider range of images without changing the direction of the lens or camera.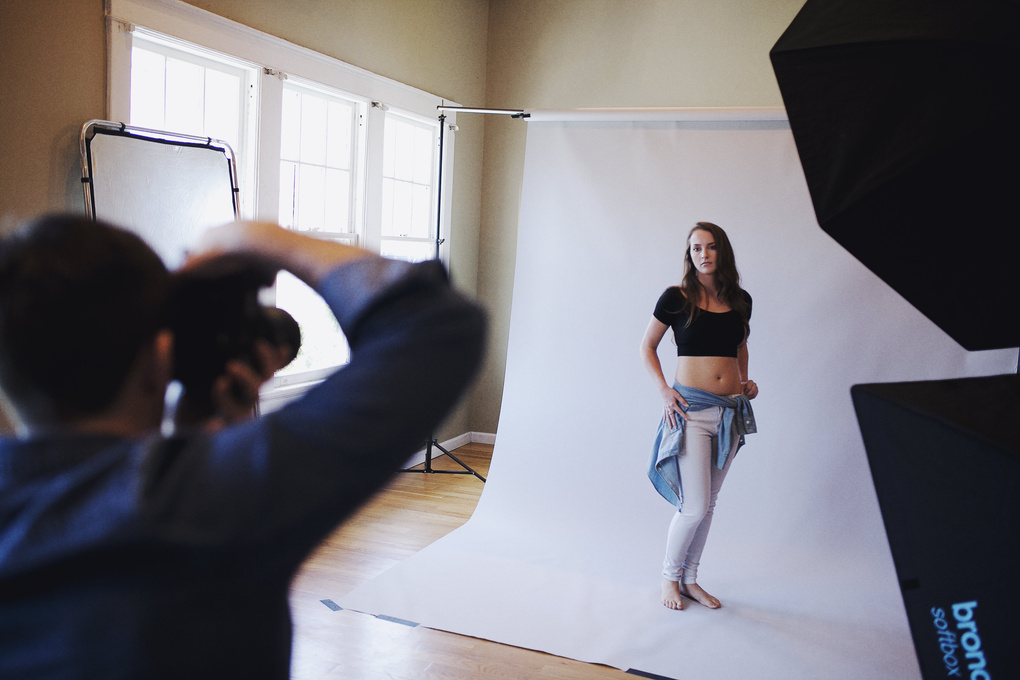 Frequently Asked Questions
What Is the Best Lens Size for Portraits?
If you are just starting up, you may want to consider the prime lens of 50mm. However, the 85mm is more professional and happens to be the most widely used lens for this purpose.
What Is the Best Aperture for Full Body Portraits?
You can adjust the aperture when taking portraits. From experience and research, the following aperture can get the best shot.
Solo portraits: f/2 to f/2.8
Two-person couples portraits: f/2 to f/3.2
Small group portraits: f/4
Larger group portraits: f/8 and narrower
What Is the Best Aperture for Bokeh?
Bokeh is a stunning effect in portrait photography to blur background. While this effect makes your shots more professional, you will need a fast lens with a maximum aperture of f/2, f/1.8, or f/1.4.
Conclusion
We have carefully selected the best lens for full body portraits. Whether you choose a prime or zoom lens, our top picks provide the necessary aperture, focus, and angle of view for portrait photography.