As an Amazon Associate we earn from qualifying purchases.
A reliable lighting setup can flatter your boudoir subjects, letting them radiate charisma and confidence in every shot. You need to change lighting setups to set different moods. This is why we're listing options for the best lighting for boudoir photography to accentuate every curve and body of your boudoir clients.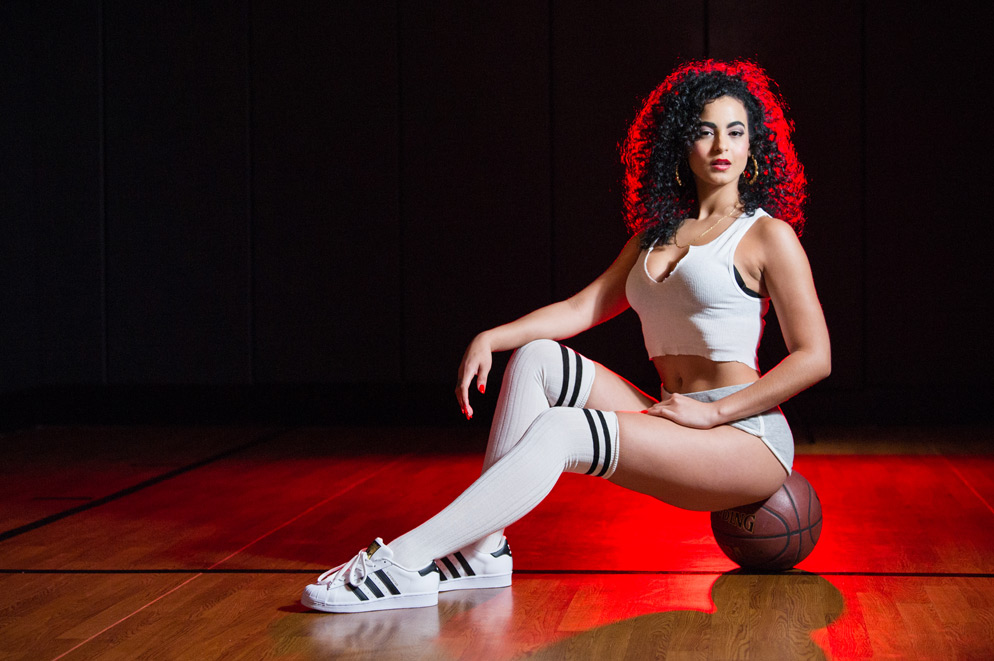 Our Top Lighting for Boudoir Photography Reviews
The EMART 600W Portrait Studio Lighting Kit provides the best lighting for boudoir photography because of its energy-saving CFL continuous photo bulb, reflective umbrella, and portable stand. Collectively, these tools make it convenient to hold a boudoir shoot anytime and anywhere, ensuring you can minimize harsh shadows.
As you advance in your boudoir photography skills, it may become necessary to use additional lighting to change the style and effects of your shots. We're giving several lighting kit options to let you shoot those stunning glamour images.
Brand
Emart 600W Photography Portrait Studio with Umbrella
Fovitec 3-Light Fluorescent Studio Lighting Kit
Neewer 2 Packs Dimmable 5600K USB LED Video Light
Product
Brand
Emart 600W Photography Portrait Studio with Umbrella
Product
Brand
Fovitec 3-Light Fluorescent Studio Lighting Kit
Product
Brand
Neewer 2 Packs Dimmable 5600K USB LED Video Light
Product
EMART 600W Photography Portrait Studio Lighting Kit
The EMART 600W Portrait Studio Day Light Umbrella Lighting Kit is a premium lighting setup for boudoir photography. It can capture a whole spectrum of color alongside neutral skin tones while using the white side of the umbrella.
The black umbrella keeps unnecessary light from reflecting into your photo. Moreover, the octagonal softbox comes with a tilting head. When you tilt the lights down, the angle fills the shadows to produce a gorgeous catch light.
Unlike the other kits, this is the only setup that provides 5500K color temperature with only three powerful bulbs. One light is in front of the subject, another hangs above, and the last one is behind the model. This setup creates a separation between the subject and the background.
The downside is that the number of items and the large size of the softboxes takes a lot of room. So, consider this when you have limited shooting space or a big setup.
Pros
Features an adjustable general light holder socket and 45W spiral CFL bulb, which produces bright light in a compact design
Compatible with most studio flashes.
Cons
The package doesn't include an adapter.
The set screw threads that hold the umbrellas are prone to stripping.
EMART 600W Photography Photo Video Portrait Studio...
45W Photo CFL Bulb: 3 * 45W 5500K full spectrum energy saving CFL continuous photo bulb, no noise...
White/Sliver Reflective Umbrella: White umbrella works well to diffuse the light from any flash,...
Adjustable Light Stand: 2 * 83 inch photography light stand, 1 * 33 inch photography light stand,...
Fovitec 2-Light 2500W Fluorescent Lighting Kit
The Fovitec 2500W Fluorescent Lighting Kit features an ultimate two-point light that allows boudoir photographers to capture a nonstop range of lighting patterns.
While it takes some time to set up, the addition of the boom arm allows photographers to place a light above an individual to create a hair light or flattering edge. This will have a more erotic effect on your subject.
Similar to the MOUNTDOG Softbox Lighting Kit, this Fovitec setup has a color temperature of 5500 Kelvin. This is within the 3500K to 4100K, the neutral white light for general photography.
The softbox can create a soft, relatively broad key light. While you can remove the harsh ambient light by closing the curtains, you can get a more dimensional lighting effect by using more than one flash.
Pros
Exceptional color accuracy to save you time in post-processing.
The two-socket head fixtures can hold up to five bulbs.
Cons
Doesn't offer a wireless system.
The boom arm is a bit clunky to set up.
Fovitec 3-Light Fluorescent Studio Lighting Kit w/...
Contains 2 5-socket heads, 2 20" x 28" softboxes, 1 single-socket head with a built-in softbox, 11...
Suitable for a wide variety of photo and video applications such as live streaming, interviews,...
Offers easy-to-use lighting controls for maximum versatility and light quality
Neewer 2-Pack Dimmable 5600K USB LED Video Light
The Neewer 2-Pack Dimmable 5600K USB LED Video Light is another excellent option for boudoir photographers who tend to travel a lot for shoots. One powerful light can hang overhead your boudoir subject while you can aim the other at the wall for background separation
Despite its compact size, it features 66 energy-saving LED bulbs you can change from 10% to 100% brightness. This will be perfect for clients who love to test shots with different light intensities.
The Neewer USB LED Light has a higher color temperature than the Fovitec and MOUNTDOG, although it's still within the standard range for white light. This also makes it easier to adjust the lighting color using the white, yellow, blue, and red filters.
The downside is that it only uses a 3.8 feet mini tripod, so its strength is on close-up boudoir shots. However, it's pretty easy to set up, and you can mount the tripod for an ultra-low lighting position.
Pros
Features a reliable USB plug to power the light.
Allows you to adjust the panel lighting angle to 180 degrees.
Cons
The lights reset their settings after unplugging and replugging.
Doesn't come with desk clamps.
Neewer 2-Pack Dimmable 5600K USB LED Video Light...
Video Call Lighting: With adjustable brightness from 10% to 100%, get soft and even lighting on a...

USB-Powered Light: Keep the LED light powered via a USB wall charger (5V 2A) or USB power strip....

Optional Color Filters: Included 8 filters with 4 colors (white, yellow, blue, red) give you the...
StudioFX 2400 Watt Large Photography Softbox Continuous Photo Lighting Kit
The StudioFX 2400 Watt Large Photography Softbox is also among the best lighting for boudoir photography. This lighting kit includes two softboxes with 10 bulbs that are more than enough for a hobbyist or beginner setup.
Similar to the Neewer Lighting kit, the StudioFX Softbox includes a boom overhead light for unobtrusive lighting. You can easily rotate the boom arm to achieve the best angle while the sandbag balances the stand.
Aside from photos, this kit works well with boudoir videography due to its 5500K color temperature that provides a balanced daylight effect. What's more, the StudioFX 2400 Watt Large Photography Lighting kit will work with digital DSLR cameras. 
You can aim the flash to the ceiling or the wall to soften the light, while the softbox makes the lighting look more flattering. To add more dimension to your shots, you can position a second bulb behind the subject to highlight the model's shoulders and cheekbones.
Pros
Includes a five-light bank holder to eliminate glare and distribute light evenly.
Efficient light control using the individual light switches on the primary and secondary lights.
Cons
You may need to retract the boom first before repositioning the stand.
Setup time can be quite tedious, especially when swapping the softboxes from vertical to horizontal orientation.
MOUNTDOG Softbox Lighting Kit Photography Studio Light
The MOUNTDOG Softbox Lighting Kit provides high-quality softbox and long-lasting bulbs to create a soft light that can set a boudoir shoot's tone and mood.
It includes a remote control that works up to 20 feet. While you may not need this much distance in boudoir photography, this ensures you can easily control the light anywhere you are in the studio. 
Like the EMART Lighting Kit, the MOUNTDOG Softbox uses energy-saving CFL bulbs that last up to 8000 hours. With a 5500K color temperature, you can feel the presence of daylight even in dimly-lit rooms.
You can create a full-length shadow on the model even with a one-light setup. In effect, you can use light to add dimension and accentuate the body features. Another way is to aim another softbox at your subject's size to form moody shadows for nude boudoir shots.
Pros
You can adjust the LED bulbs to white, warm, or cold light.
It uses a 210-degree rotatable head to get the perfect angle.
Cons
It has only one diffuser in one softbox kit
The LED bulb does not work with 220v
MOUNTDOG Softbox Lighting Kit,20"X28" Photography...
【The kit included】20"X28/50x70cm Softbox+(2)95W 5500K CFL Light Bulb+27-80in adjustable Light...
【Energy saving bulbs】Our video lighting kit has two 95W bulbs with a standard E27 socket. 5500k...
【210° Rotatable Head & Adjustable Light Stand】The studio soft box has an independent lock,...
Features to Consider for Lighting for Boudoir Photography
Before making the final decision, we recommend that you consider the following criteria to help you choose the right one.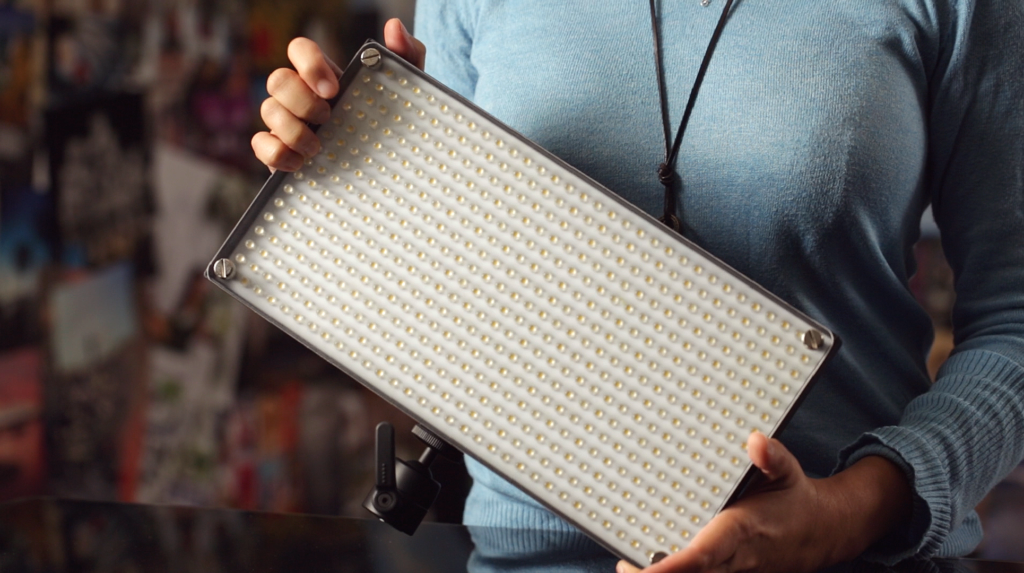 Power Output
The higher the watts, the brighter the natural light the bulb emits. However, around 200 to 500 watts are enough for the average studio lighting for boudoir photography.
Fovitec produces a total of 1000 watts, although you need to use all of the 11 bulbs. EMART balances 600 watts for three lights, whereas StudioFX consumes 2400 watts for two bulbs.
Lighting Color Effect
Photography lighting kits come in different colors and styles to add significant effects to your boudoir photos. While most of them come with bright white light, you may want to have more color options for boudoir photography.
However, this depends on what your client wants. For example, they might want a more dramatic look as they wear lingerie like a push-up bra that accentuates their chest. Others prefer softer lighting when they wear something that covers more, such as a sheer gown.
Some clients prefer natural white light, and if you have more of such clients, then white lighting is the best option for you. However, most lighting kits allow you to change bulbs to your desired color.
Remote Option
You do not want to keep your client waiting while you physically adjust the light to a different position or try to adjust the intensity of the light manually.
A lighting system that comes with a remote control helps you quickly adjust a lot of effects from the lighting kit with the click of a button. The EMART, Neewer, and MOUNTDOG lighting kits offer remote functions.
Adjustable Stand
Another feature we find necessary is the ability to adjust the height of the stand. The lighting kits we reviewed offer adjustable stands with rotating heads for the softboxes. In this way, you can get the best light focus on areas you prefer.
Conclusion
The best lighting for boudoir photography opens up a new world for you to create stunning images that your clients will love. With these lighting kits, you can make more diverse lighting effects to show the magnificent features and powerful personalities of your boudoir subjects.