As an Amazon Associate we earn from qualifying purchases.
Nikon is among the top brands that offer interchangeable lens cameras, yet investing in different kinds of lenses from the same brand can be expensive. So if you're looking into other brands, you may be wondering, do Sigma lenses work on Nikon? That's what we're going to discover and more.
Do Sigma Lenses Work on Nikon?
Yes, Sigma lenses work on Nikon cameras. However, there are lens sizes from Sigma that are not compatible with Nikon. While you can use prime, zoom, wide-angle, and telephoto Sigma lenses for Nikon, it's important to check if the lens size and type are suitable for your particular unit.
With that said, let's go over the various Sigma lenses you can use for your Nikon cameras. We're also going to look into how you can check whether a certain lens is compatible with a Nikon camera or not.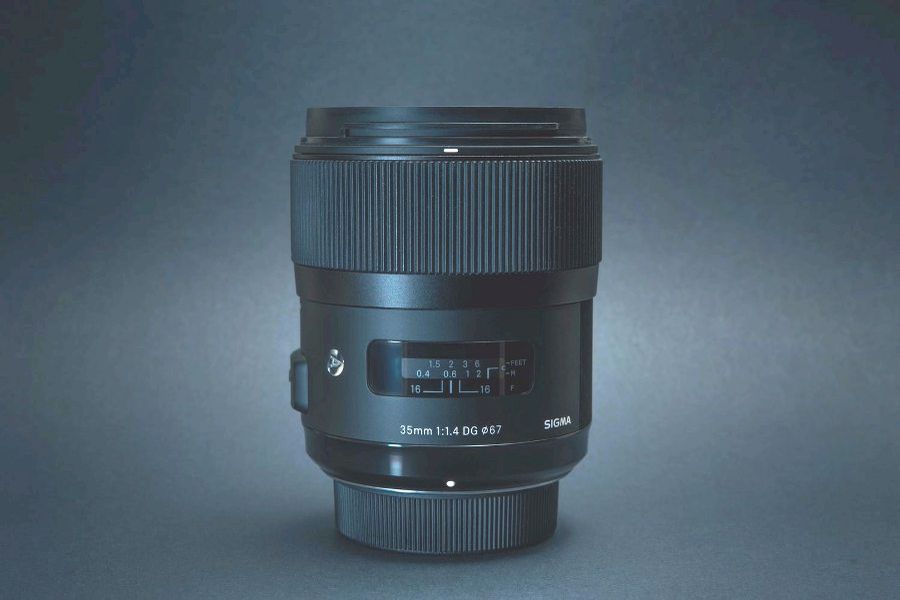 Kinds of Sigma Lenses Compatible With Nikon Cameras
While Sigma lenses generally work with Nikon cameras, there are particular collections or types that would only function properly depending on your Nikon unit.
Sigma DC: This lens is specifically designed for Nikon DSLRs with DX-sized sensors, not full-frame. It works for units such as the Nikon D100, D2XS, D50, D70, D80, D90, D200, D500, D3000, D3200, D3300, D5100, D5300, D5500, D7000, and D7200.
Sigma AF: This type of Sigma lens would work with Nikon cameras with autofocus motors. You can use Sigma AF lenses on the Nikon D1 series, D2 series, D3 series, and D4 series. This also applies to the D70, D90, D100, D300, D600, D610, D700, and D750.
Sigma DG: Sigma DG lenses are perfect for full-frame Nikon cameras as well as DX-sized imager DSLRs. This includes the Nikon D700, D3, and D3X.
Sigma DG DN: This line is suitable for full-frame compact cameras, including Nikon mirrorless units. Sigma DG DN lenses would work on Nikon Z50, Z5, and Z6.
Sigma C: The Contemporary collection includes variable aperture zoom lenses for APS-C cameras. Hence, you can use this for Nikon cameras such as the Z50, D3100, D3200, D3300, D5300, D5500, and Coolpix A.
Sigma Art: The Sigma Art line contains fast-aperture lenses for producing sharp photos, especially for wildlife, events, or architecture photography. This type of lens is ideal when you're using Nikon D40, D60, D90, D300, D3100, D5000, D5200, D7100, or D7300.
Sigma Sports: The Sigma Sports line includes lenses with long focal ranges and advanced optical elements. This is perfect for Nikon units such as the D80, D200, D500, and D800.
Determining the Sigma Lens Compatibility for Nikon Cameras
There's an expected 2.8% increase in the photography industry's market size in the USA. This growth would also come with more lens options for different kinds of cameras. As you get more choices, it's essential that you know how to determine the lens compatibility for your camera models.
There are specifications that could help you identify whether a Sigma lens would function properly on a Nikon camera or not. These are the two main factors that influence lens and camera compatibility.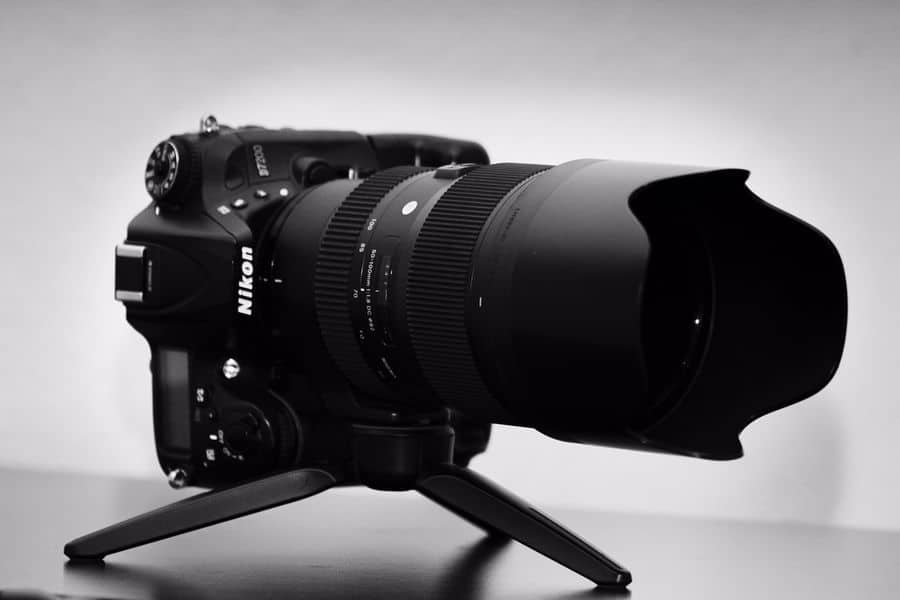 Sensor: Nikon offers two sensor sizes, the DX APS-C sensor, and the FX full-frame sensor. While the DX sensor is smaller, it would still fit on F-mount Nikon cameras. Meanwhile, an FX sensor would crop the empty image space if it detects the camera connects to a DX lens.
Mount: While Nikon cameras have interchangeable lens designs, you can't automatically attach any type of lens to the camera body because this also depends on whether the lens would fit the camera mount.
Related Questions
Sigma offers a wide range of lens collections for Nikon cameras. To better understand this topic, let's discuss a few more things about camera lenses.
Are Sigma Lenses as Good as Nikon?
Sigma lenses are as good as Nikon lenses in terms of quality, image details, and color vibrancy. What's more, they tend to be cheaper than Nikon lenses of the same focal length or maximum aperture values.
Can You Use Other Brands of Lenses on a Nikon Camera?
Yes, although you can only use lenses from third-party brands as long as their designs are compatible with the Nikon unit. Aside from Sigma, you can try Tamron, Samyang, Tokina, and Meike. However, lenses from other camera brands such as Canon, Sony, Fuji, Pentax, and Panasonic won't work on Nikon.
Does the Nikon FTZ Adapter Work with Sigma Lenses?
Yes, the Nikon FTZ adapter works with some full-frame and crop sensor Sigma lenses. However, certain lens models suffer from overexposure, focus inaccuracy, and video issues when using the Nikon FTZ adapter.
Conclusion
Sigma lenses work on Nikon, and as the brand continues to provide more lens designs, you also get more choices and ways to improve your photography. Just make sure that the features, quality, and cost can boost your Nikon camera's efficiency, and consequently, help improve your photography style.