As an Amazon Associate we earn from qualifying purchases.
It takes skill and creativity to capture the best photos, yet lenses may influence techniques and efficiency. As you try to decide which lens to try next, you may wonder how many types of DSLR lenses are there? We're sharing several types of lenses and when to use them.
How Many Types of DSLR Lenses Are There?
There are 11 types of DSLR lenses: 8 are major lenses, while the other 3 are specialty lenses. The major classification includes kit, ultra-wide, wide-angle, prime, standard zoom, telephoto, wide-zoom, and super-telephoto. Meanwhile, fisheye, macro, and tilt-shift are specialty lenses.
Since there are different types of lenses, let's see how they differ in focal lengths, features, and uses.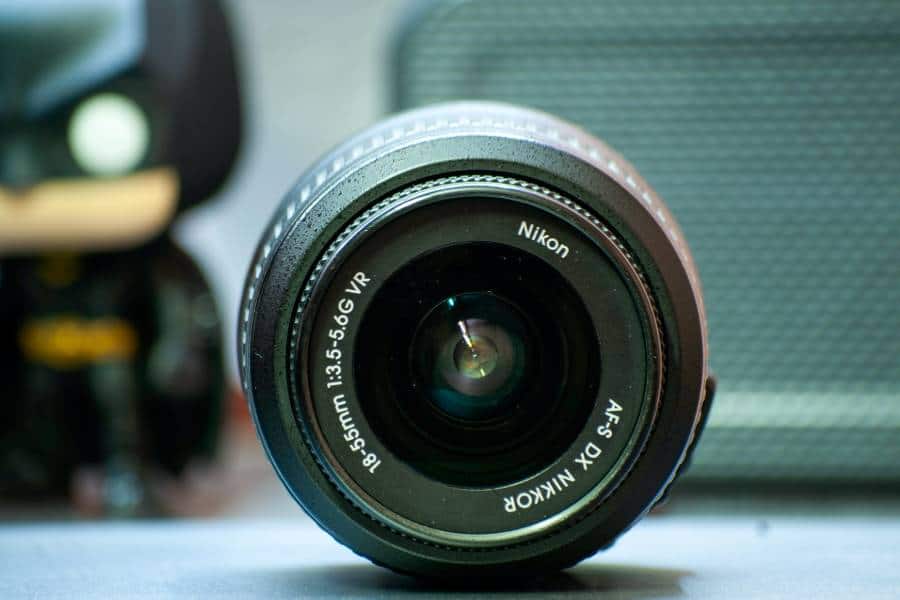 Types of DSLR Lenses Explained
With 11 types of DSLR lenses, they each have unique features you can use for taking pictures with various effects.
Kit: Also known as a 'general purpose' lens, a kit lens usually has a focal length of 18-55mm. This consumer-level lens allows you to shoot wide-angle pictures, as well as zoom into the scene.
Fisheye: The vast depth of field of a fisheye lens tries to fit almost every element in the frame. In effect, it ensures sharpness from foreground to background.
Ultra-Wide: An ultra-wide lens enables you to capture much of the foreground, including the surrounding elements, yet not to the point of corner distortion that's evident in fisheye lenses.
Wide-Angle: True to its name, a wide-angle lens offers a wide field of view to capture the whole scene in front of you. It has less distortion than fisheye and ultra-wide lenses.
Prime: A prime lens has a fixed focal length, which means it has fewer aspherical elements than lenses with longer focal ranges. In effect, it has fewer moving parts, making it the perfect lens for DSLR users who need extra help in image sharpness. It is also the ideal lens for recording sharp and detailed footages. It can be used to film indoor or outdoor activities like sports and gun shooting.
Standard Zoom: A standard zoom is a versatile DSLR lens because it lets you stay in a single location while zooming in at subjects at certain distances. This is also ideal if you can't bring several types of lenses at once.
Wide-Zoom: It combines the focal ranges of wide and zoom lenses. This DSLR lens lets you maximize foreground and background while still capturing close-up shots.
Telephoto: A telephoto lens is an extended version of the standard zoom, allowing you to shoot scenes or subjects from far away distances. This means you can photograph subjects without getting close to them and disturbing them at their element.
Super Telephoto: Like zoom and telephoto lenses, super-telephoto lenses enable you to photograph subjects without the need to change locations physically. Since this type of lens has longer focal ranges, it's typically heavier and more expensive.
Macro: Macro is a specialty lens that can handle extremely close focusing details. With its magnification ratio, it can capture sharp and highly detailed photos.
Tilt-Shift: This is another specialty lens that can tilt and shift lens movement to manipulate the focal plane. It enables you to shoot from left to right and from top to bottom without physically moving the camera body.
Here's a clearer comparison of the focal lengths of the 11 types of DSLR lenses.
| | | |
| --- | --- | --- |
| Type of Lens | Focal Range | Photography Niche |
| Kit | 18-55mm | Portraits, Landscapes, Events |
| Prime | 35mm, 50mm, 85mm, 135mm | Portraits, Street, Weddings, Documentary |
| Fisheye | 8-24mm | Abstract, Creative, Panorama, Real Estate, Landscapes, Cityscapes |
| Ultra-Wide | 14-21mm | Real Estate, Architecture, Landscape |
| Wide | 24-35mm | Street, Landscapes, Real Estate |
| Standard Zoom | 55-200mm | Portraits, Events, Wildlife, Sports, Travel |
| Telephoto | 100-600mm | Wildlife, Events, Sports, Astronomy |
| Super Telephoto | 400-2000mm | Sports, Wildlife, Astronomy |
| Macro | 60-200mm | Microscopic subjects, Detailed and close-up shots |
| Tilt-Shift | 17-35mm | Real Estate, Architecture, Fine Art |
Differences in Lenses Depending on the Camera Sensor Type
There's an expected 9% growth in the camera lens market between 2021 and 2027. This includes more lenses suitable for varying cropping factors in cameras. As you can see in the table, the sensor type has varying effects in the focal length or millimeters.
| | | | |
| --- | --- | --- | --- |
| | Full-Frame | APS-C | Micro Four-Thirds |
| Super Wide | 12-14mm | 10-12mm | 6-7mm |
| Wide | 20-35mm | 15-28mm | 10-18mm |
| Standard | 50-85mm | 35-55mm | 25-42mm |
| Telephoto | 135-200mm | 85-140mm | 70-100mm |
| Super Telephoto | 300-500mm | 200-300mm | 150-250mm |
Related Questions
There's still a lot to talk about lenses, so let's touch into some of them before wrapping up.
What Is the Standard DSLR Lens?
The standard DSLR lens produces a fairly accurate visual representation of what the human eye sees. This is why it usually comes with fixed focal lengths such as 50mm, 85mm, and 100mm.
Which Type of Lens Should I Use First?
A kit lens is a good starter lens because it is simple to use, lightweight, and affordable. When buying a brand new camera, there's typically an option to purchase it with a bundled kit lens.
Conclusion
A DSLR needs a lens because it gathers light and helps you focus on a subject. There are various types of lenses, and each has its unique ability to capture photos. As long as you understand how to use each one, you can take many images with different effects.